20 Gallon All Grain System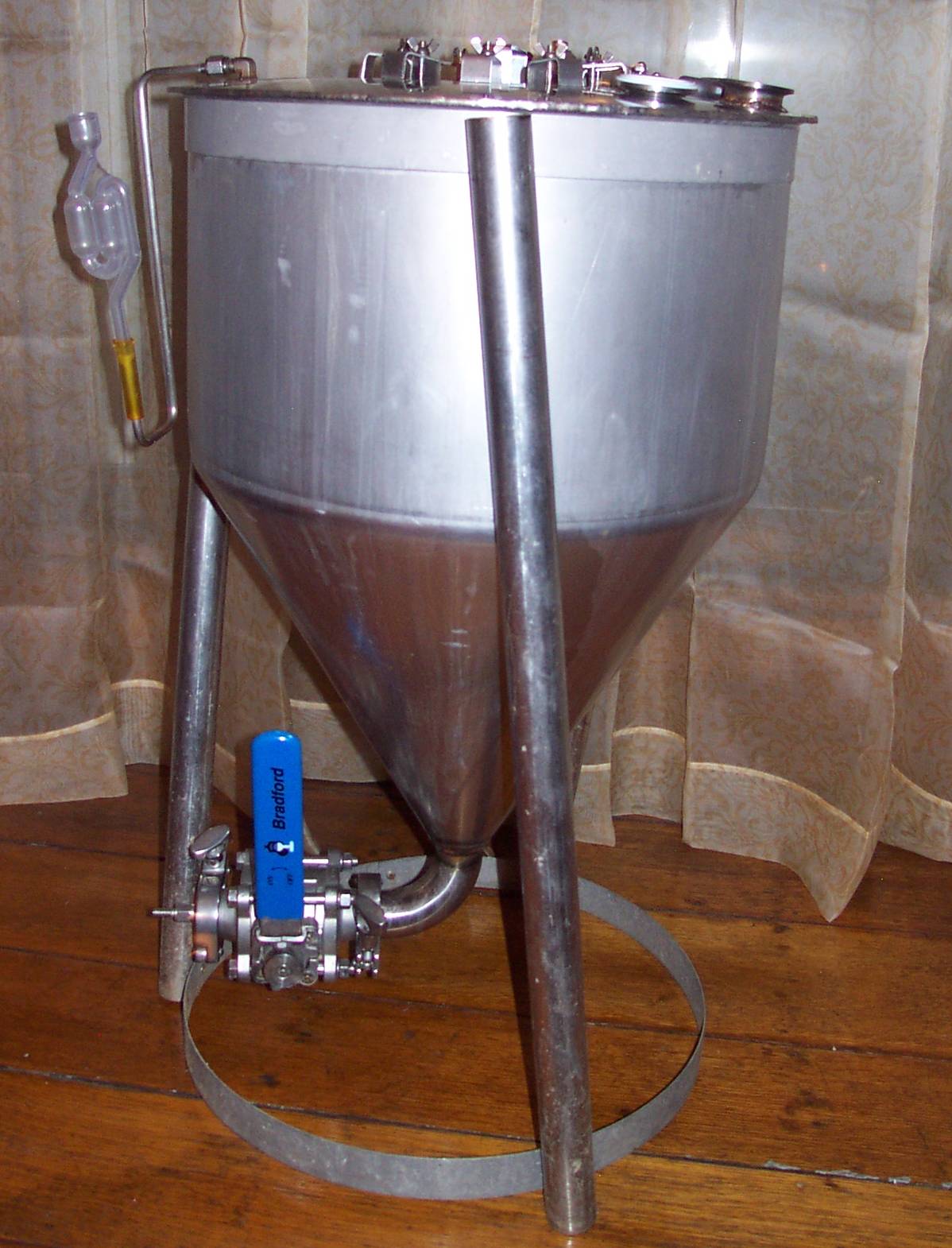 One of two 12 gallon Conical Fermenters fabricated for +30 psi and -30 inhg. The oval lid on the top is dogged on and allows easy sanitation. The stand is designed to twist and allow the flange of the vessel to rest on the inner lip of the temperature controlled chest freezer, eliminating the need to excessively modify freezer lid.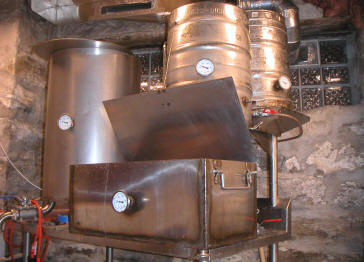 Overall view of system before the new 20 gallon HLT and automation.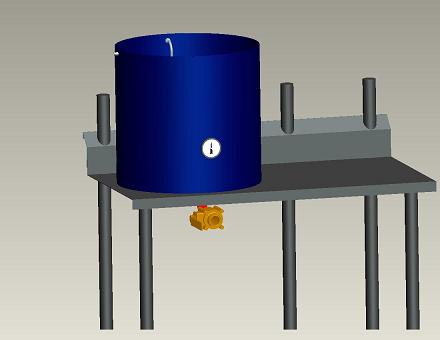 A CAD screen shot of the new boiler design. The old boiler replaced the two kegs as a hot liquor tank. Two advantages of the new boiler are that I can see in it without a step and the HLT is one vessel to simplify automated control.
The panel for the BrewTroller control project was drawn up with CAD software. The CAD work was worth every minute since the surplus box was small and surplus ATX power supply and 30mm switches were rather large. The panel is for the the power supply and low voltage components. A separate high voltage box is for SSR's and 220v. The high voltage box is set up so that the elements may be plugged into the supply outlets should a control failure occur.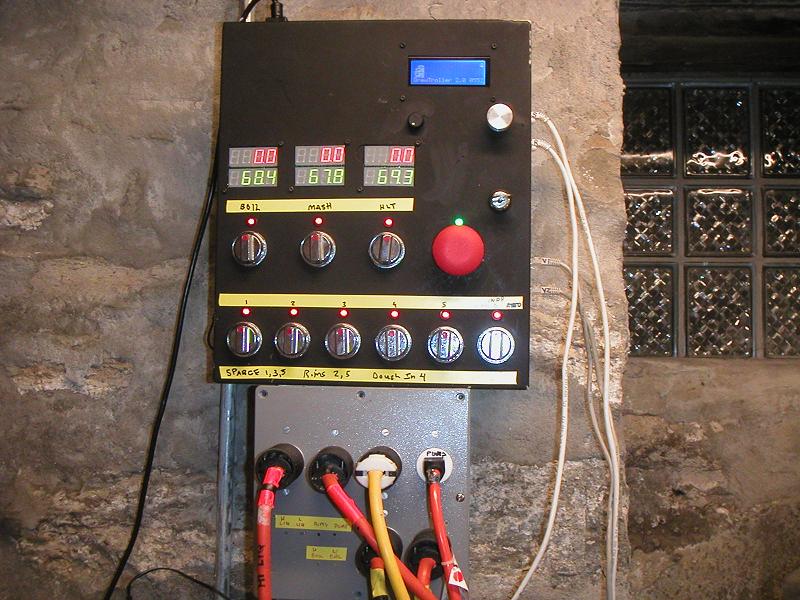 The BrewTroller control panel is still progressing. The tape and marker treatment is a bit rustic.